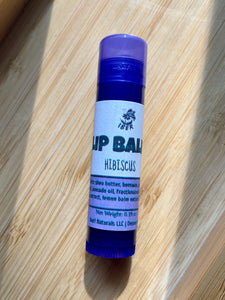 The answer to healthy luscious lips is with our natural and herbal lip balms. 
Hibiscus to restore your lips to fullness and softness. Lemonbalm protects.
Our doubly-infused recipe brings fresh lemon balm and lemon balm into moisturizing avocado, coconut and castor oils, sealed with cocoa, shea butter & beeswax for full lip protection. 
Powered by bees from Colorado!
Hibiscus Ingredients:  beeswax, shea butter, coconut oil, castor oil, avocado oil, hibiscus extract, lemon balm extract, rosemary oleoresin extract